JPM Coin Poised For $10 Billion Daily Transaction Boom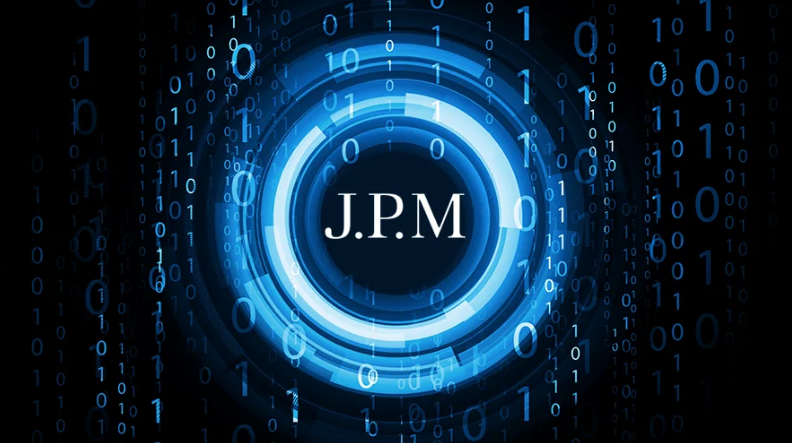 ## The Emerging Potential of JPM Coin in Enabling $10 Billion Daily Transactions
JPMorgan Chase & Co. has ambitious expectations for its digital currency, JPM Coin, foreseeing a surge in daily transactions amounting to $10 billion in the near future. Umar Farooq, the Global Head of Financial Institution Payments at the bank, disclosed this projection during an interview at the Singapore FinTech Festival. Farooq's insights highlight the bank's strong anticipation of widespread adoption and utilization of JPM Coin in digital financial transactions. The Global Head of Payments at JPMorgan, Takis Georgakopoulos, also revealed that JPM Coin is currently facilitating a substantial $1 billion in daily transactions, primarily in US dollars, with efforts underway to expand its usage further.
### JPM Coin: Setting Ambitious Growth Targets
Farooq expressed aspirations for a significant increase in transaction volume, targeting a growth rate of five to 10 times over a specified period. He emphasized this during an interview, foreseeing a substantial rise in the coin's utilization. Despite the noticeable billion-dollar daily transactions managed by JPM Coin, it represents only a fraction of the colossal $10 trillion in daily US dollar transactions managed by JPMorgan.
JPM Coin presents a secure and efficient avenue for wholesale clients to engage in dollar and euro-denominated payments within a private blockchain network.
## The Grand-Scale Testing of Digital Ledgers
Blockchain proponents argue that it has the potential to facilitate instant payments at a reduced cost compared to existing technologies. However, it's essential to note that digital ledgers have not undergone trials on the same expansive scale as established payment networks. The claims surrounding the efficacy and cost-effectiveness of blockchains are still in the process of being substantiated through broader real-world applications.
### Programmable Payments for Institutional Clients
JPMorgan recently implemented a programmable payment functionality tailored for institutional customers of their private blockchain network. This feature has been made available to all institutional clients, allowing real-time, programmable treasury operations, and the development of innovative digital business models.
The first institutional client to utilize the programmable payments capability is Siemens AG, a German tech company, with FedEx and Cargill expected to follow suit by the end of 2023.
*Disclaimer: The content of this article should not be considered as investment advice. All investment activities involve inherent risks.*
*Featured image from AdWeek*
### FAQ
#### What is JPM Coin?
JPM Coin is a digital currency created by JPMorgan Chase & Co. for facilitating digital transactions within its private blockchain network.
#### How much daily transaction volume is JPM Coin currently managing?
JPM Coin is currently handling approximately $1 billion in daily transactions, predominantly in US dollars.
#### What is the goal for daily transactions with JPM Coin in the coming year?
JPMorgan Chase & Co. anticipates that JPM Coin will facilitate daily transactions amounting to $10 billion in the near future, representing significant growth from its current transaction volume.
---