Ethereum Network Users Reportedly Losing Thousands of Dollars to Failed Transactions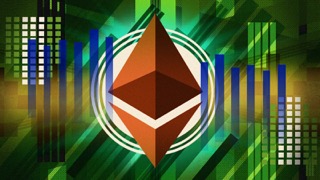 The Ethereum network has long been criticized for the number of failed transactions resulting in users losing their funds. A recent revelation by a figure in the crypto community showcased the staggering amount lost from these failed transactions.
ETH Users Lose Over $100,000 to Failed Transactions
Fernando Nikolić, the Marketing and Communications Director of Blockstream, shared a screenshot on his X (formerly Twitter) platform, revealing that Ethereum users had lost over $100,000 due to failed transactions. This amount was only for the top 10 transactions in the screenshot, indicating that the actual total loss could be higher.
One user in the screenshot reportedly lost over $38,000 in gas fees from a single transaction, while the second user lost over $17,000. Other users also suffered significant losses in gas fees despite the failed transactions. Notably, these gas fees are irretrievable, regardless of the transaction's success status.
It's worth mentioning that the transactions took place during a period of heightened activity on the Ethereum network, which led to a surge in gas fees and subsequently, failed transactions.
Coordinated Attack on Ethereum?
Nikolić referred to the failed transactions on Ethereum as "hot garbage," sparking concerns about the network's stability. This comes shortly after another Bitcoin maximalist, Bit Paine, labeled the Ethereum network as a scam, alleging that it facilitated the creation of unregistered securities. It's important to note that these statements might not be related but rather personal opinions of individuals within the crypto community.
At the time of reporting, Ethereum was trading above $1,800, according to CoinMarketCap.
Featured image from BlockWorks, chart from Tradingview.com
ETH price steady at $1,880 | Source: ETHUSD on Tradingview.com
Frequently Asked Questions (FAQs)
1. What caused the surge in failed transactions on the Ethereum network?
The surge in failed transactions was primarily attributed to a period of unusual activity on the Ethereum network, leading to a significant increase in gas fees and subsequent transaction failures.
2. Are the gas fees paid on the Ethereum network recoverable?
No, regardless of the transaction's outcome, the gas fees paid on the Ethereum network are non-refundable.
3. What is the current trading price of Ethereum?
As of the latest data from CoinMarketCap, Ethereum is trading above $1,800.
---