Crypto Analyst Predicts Bitcoin Sell Signal Could Occur Today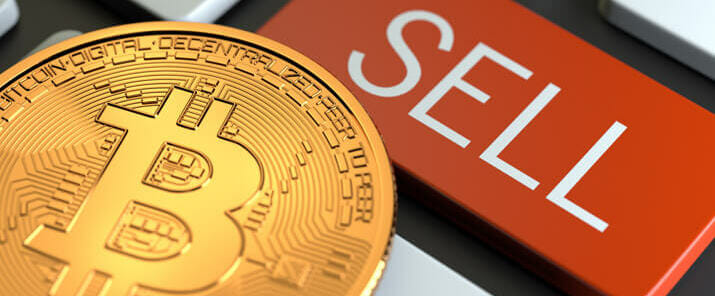 The price of Bitcoin is rapidly approaching $31,000 after experiencing gains over the weekend. As a result, crypto analyst Ali Martinez has warned that bears may soon regain control of the market.
Bitcoin Could Experience a Price Correction
According to a post by Martinez on his X platform, he has identified a potential head-and-shoulders pattern forming on the Bitcoin daily chart. This pattern is typically considered bearish and indicates a potential trend reversal and subsequent price dip.
Martinez also pointed out that the TD Sequential indicator is flashing a "green 9 candlestick" on the daily chart, which suggests a possible sell signal emerging on October 23. The TD Sequential indicator helps traders identify the timing of potential reversals.
In addition, Martinez highlighted that the Relative Strength Index (RSI) has reached 74.21, a level that has historically triggered sharp corrections since March. An RSI above 70 indicates that Bitcoin may be overbought and a price correction could be imminent, unless the cryptocurrency manages to close above $31,560.
As of the time of writing, Bitcoin is trading around $30,700, with a 2% increase in the past 24 hours and a 10% increase in the past seven days.
Options Market Could Boost Bitcoin's Price
Alex Thorn, Head of Firmwide Research, has highlighted the role of options traders in driving Bitcoin's price higher in the short term. Thorn explained that options market makers who are short gamma will have to buy more Bitcoin to stay "delta neutral" as the price rises, potentially amplifying short-term upward moves.
Conversely, long gamma traders could provide a safety net for Bitcoin's price in the event of a reversal, as they would need to buy back spots to remain delta-neutral and provide support against further declines.
Overall, there are indications that Bitcoin could experience a price correction soon, but the options market dynamics could also contribute to its upward momentum in the short term.
Summary:
Crypto analyst Ali Martinez has predicted that Bitcoin might experience a price correction soon, as a potential head-and-shoulders pattern and a TD Sequential indicator sell signal emerge. Martinez also highlighted that the Relative Strength Index indicates Bitcoin may be overbought. However, options market dynamics, particularly short gamma traders, could potentially drive Bitcoin's price higher. Long gamma traders may provide support against price declines.
FAQs:
What is a head-and-shoulders pattern?
A head-and-shoulders pattern is a technical chart pattern that signals a potential trend reversal. It consists of three peaks, with the middle one being higher (the "head") and the other two (the "shoulders") at a similar height. When the price breaks below the "neckline" of the pattern, it suggests that a bearish trend may follow.
What is the TD Sequential indicator?
The TD Sequential indicator is a technical analysis tool created by Tom Demark. It helps traders identify potential trend reversals by analyzing price patterns and timing market entry and exit points. The indicator consists of a series of numbered candlesticks that provide signals based on price exhaustion and trend reversal patterns.
What is the Relative Strength Index (RSI)?
The Relative Strength Index (RSI) is a momentum oscillator that measures the speed and change of price movements. It ranges from 0 to 100 and is often used to identify overbought or oversold conditions in an asset. An RSI reading above 70 typically indicates an overbought condition, while a reading below 30 suggests an oversold condition.
What are short gamma and long gamma traders?
In options trading, gamma measures the rate of change in an option's delta in relation to changes in the underlying asset's price. Short gamma traders are those who have sold options and whose positions will be negatively impacted by a rapid movement in the underlying asset's price. Long gamma traders are the opposite—they have purchased options and stand to benefit from rapid movements in the underlying asset's price.
---