Cardano's Price Charts Hints at Imminent Breakout, but Will it Rise to $0.3 or Fall to $0.2?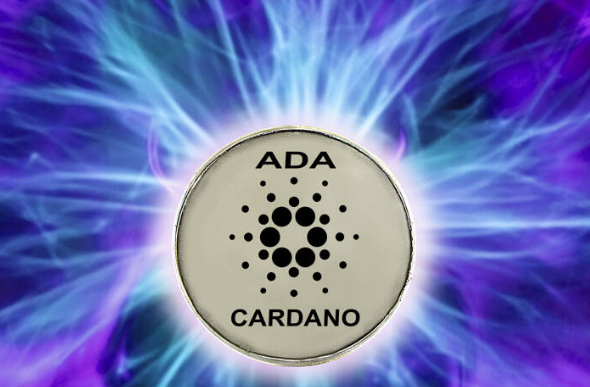 Cardano (ADA) enthusiasts are closely monitoring the price charts as the cryptocurrency forms a distinctive triangle pattern, indicating an imminent breakout that could result in a significant shift in its trajectory. This pattern suggests a period of consolidation, often followed by a substantial price movement.
Traders are anticipating a decisive breakout in the coming days as Cardano's price coils within the triangle pattern. The prevailing trend supports the idea of a potential price ascent, aiming for the $0.3 region. However, market sentiment suggests the possibility of sellers breaking the bottom trendline, which could extend the ongoing corrective trend and lead to an approximately 8.5% downturn.
Current Scenario And ADA Price Analysis
Currently, Cardano's price stands at $0.265, with a 1.2% gain in the past 24 hours and a 3.0% increase over the last week, according to CoinGecko. However, the triangle pattern indicates that these gains might be overshadowed by a more significant movement in the near future.
Reflecting on its history, Cardano reached its all-time high price of $3.09 on September 2, 2021, with a market cap of around $95 billion on the same day. However, increased demand is necessary for Cardano to align with its historical price levels due to its unique monetary expansion model, which introduces a fixed rate of 0.3% every five days for circulating the remaining tokens from the 'reserve.'
Future Possibilities And Investor Prospects
Analysts speculate that the current ADA price could present an opportunity for investors to secure substantial gains if the layer-1 blockchain manages to match its previous demand. This projection is based on the assumption that historical demand for ADA could surge once again.
As Cardano's price tightens within the triangle pattern, market participants remain cautious, as a breach below the pattern's support trendline could result in a notable downward movement.
FAQs
What is a triangle pattern in cryptocurrency price charts?
A triangle pattern occurs when the price fluctuations of an asset are confined within converging trendlines, creating a triangle-like shape on the chart. This pattern indicates a period of consolidation and is often followed by a significant price movement.
What is the current price of Cardano (ADA)?
As of now, Cardano's price is $0.265.
What is Cardano's all-time high price?
Cardano's all-time high price is $3.09.
Why is increased demand necessary for Cardano to reach its historical price levels?
Cardano has a unique monetary expansion model that introduces a fixed rate of 0.3% every five days for circulating the remaining tokens from the 'reserve.' Increased demand is needed to align Cardano's price with its historical levels.
Summary
Cardano's price is currently forming a triangle pattern on the charts, indicating a period of consolidation and a potential breakout in the near future. Traders expect a decisive move that could lead to a price ascent to $0.3 or a downward movement to $0.2. The cryptocurrency's historical price levels and unique monetary expansion model make increased demand crucial for its success. Investors anticipate potential gains if Cardano can match its previous levels of demand.
---